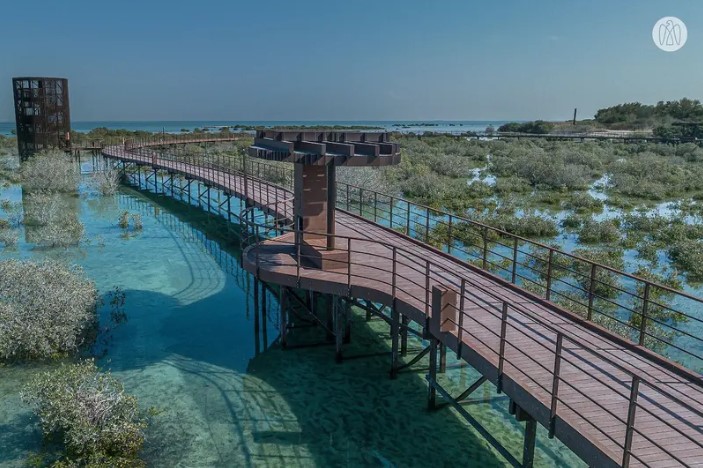 Marine & Harbour
Work has just completed on phase one of a spectacular new waterfront destination in Abu Dhabi. Mamsha Al Mugheirah was inaugurated by Sheikh Hamdan bin Zayed – the Ruler's Representative in Al Dhafra Region. DeckSafe Solutions is proud to have been a part of the project, supplying the bespoke GRP Profiles used to build the boardwalk frame.
GRP was an obvious choice for the project; the legs are standing in salt water for much of the day – timber would have have rotted and steel would have corroded. However, the designers at Modon Properties didn't want the industrial-looking grey that GRP Profiles are usually supplied in. Working with the team at DeckSafe, a teak-effect colour was created to look like wood but to last for decades. Alas, we weren't required to install the frame (lots of us volunteered) but we couldn't be more pleased with the finished project.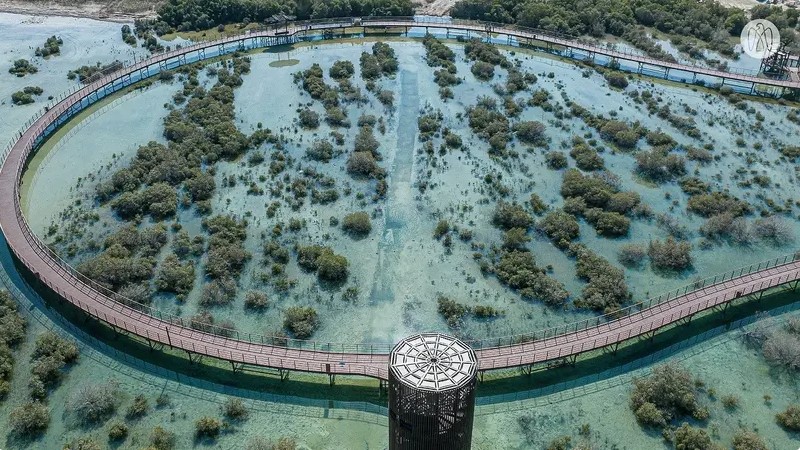 The boardwalk itself is made using WPC boards with a steel handrail. Nestled between the surrounding natural mangroves it connects The Bab Al Nojoum – Al Mugheirah Resort and Mugheirah Bay's entertainment projects. Spanning across approximately 2 kilometers, Mamsha Al Mugheirah offers stunning uninterrupted views of the sea. From the observation towers and educational centers located on Mamsha Al Mugheirah, visitors can also discover the variety of animals that inhabit the area such as the black heron and dugong.
You can read more about it here. Whether your boardwalk is in Bognor or Bali, DeckSafe Solutions can help create a long-lasting, weather-proof path. Get in touch today.