Delivery Policy
DeckSafe Solutions Ltd (the Seller)
1.1 In the event of the Purchaser returning or failing to accept any delivery of the Goods, the Seller shall be entitled, either to deliver and invoice the Purchaser for the balance of Goods then remaining undelivered or to suspend or cancel further deliveries.
1.2 The Seller shall be entitled to store at the risk of the Purchaser any Goods which the Purchaser refuses or fails to accept and the Purchaser shall pay all costs of such storage and any additional costs of carriage incurred as a result of such refusal or failure.
1.3 Subject to the provisions of clause 6.4 of the Seller's Terms and Conditions of supply (where appropriate), the Goods when delivered by the Seller's own transport or chosen carrier, shall be deemed to have been delivered and any risk to have passed to the Purchaser. Or, in the case of ex works delivery upon the Seller notifying the Purchaser that the Goods are available for collection.
1.4 In the case of the Contract or any order involving more than one delivery, if default is made in payment on the due date, the Seller shall have the right to suspend all or any further deliveries pending payment or to terminate the Contract in its entirety by notice in writing to the Purchaser.
1.5 Subject to the Purchaser having paid for the Goods in full, delivery of the Goods shall be made by the Purchaser collecting the Goods at the Seller's premises at any time after the Seller has notified the Purchaser that the Goods are ready for collection or, if some other place for delivery is agreed by the Seller, by the Seller delivering the Goods to that place.
1.6 Any dates quoted for delivery of the Goods are approximate only and the Seller shall not be liable for any delay in delivery of the Goods howsoever caused. Time for delivery shall not be of the essence unless previously agreed by the Seller in writing. The Goods may be delivered by the Seller in advance of the quoted delivery date upon giving reasonable notice to the Purchaser.
1.7 Where the Goods are to be delivered in instalments, each delivery shall constitute a separate contract and failure by the Seller to deliver any one or more of the instalments in accordance with these conditions or any claim by the Purchaser in respect of any one or more instalments shall not entitle the Purchaser to treat the Contract as a whole as repudiated.
1.8 The Purchaser will bear the cost of product insurance and all taxation duties incurred when shipping overseas (outside the UK).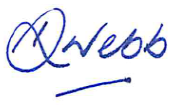 Kevin Webb
Managing Director
For more information:
sales@deck-safe.co.uk
01206 322 899
Factory Lane, Brantham Suffolk, CO11 1NH
To download a copy of this Policy click here.