Quality Policy Appendix 1
Step on Safety Ltd T/A DeckSafe Solutions is committed to supplying GRP products that are assured to meet our customers' requirements. 
Our overriding objective is to ensure our customers' satisfaction with the performance, reliability, quality, support, value for money and timely delivery of the goods and services we provide.
The continual development and operation of the Step on Safety Quality Management System (ISO 9001:2015) is the chief means employed to achieve this objective, ensuring that shortcomings and deficiencies are thoroughly investigated and corrected, risks are mitigated and that our suppliers and personnel are motivated and directed towards making continual improvement.
We are:
Committed to continual improvement
Committed to achieving total customer satisfaction
Committed to evaluating the effectiveness and applicability of the QMS by continual process-auditing
We have:
Established objectives and targets to measure Company performance
Ensured that the relevant skills exist at all levels in order to meet the Company's Quality objectives and targets
We do:
Encourage feedback from our customers with regard to our products and services
Ensure we meet with relevant statutory, legislative and regulatory requirements
Ensure that products and services supplied are consistent with agreed/specified requirements
Though the Managing Director has ultimate responsibility for Quality, all employees have a responsibility within their own areas of work so helping to ensure that Quality is embedded throughout the Company.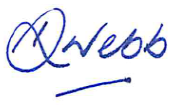 Kevin Webb
Managing Director
For more information:
sales@deck-safe.co.uk
01206 322 899
Factory Lane, Brantham Suffolk, CO11 1NH
To download a copy of this Policy click here.