Design Services
Our in-house CAD team produces detailed drawings and 3D renders of our GRP solutions for you to agree before work starts. Using AutoCAD® software, the drawings enable us to ensure any load specifications are met, ensuring your Health & Safety requirements are satisfied. Our fabrications are usually designed to a minimum UDL limit of 5kN/m2 – twice the normal specification for pedestrian traffic – but we can also spec for vehicular traffic up to 20 tonnes.
A detailed site survey will be required; we can do that for you or you can supply the information yourself. Depending on the location this can vary from simple measurements and a photo or two, to detailed topographical surveys listing the geology and vegetation. We appreciate that there are some sites that we simply cannot visit ourselves and regularly work with information provided by a third party surveyor.
To discuss your requirements get in touch today. You can send your sketches, plans or photos using the contact form or email them direct to sales@deck-safe.co.uk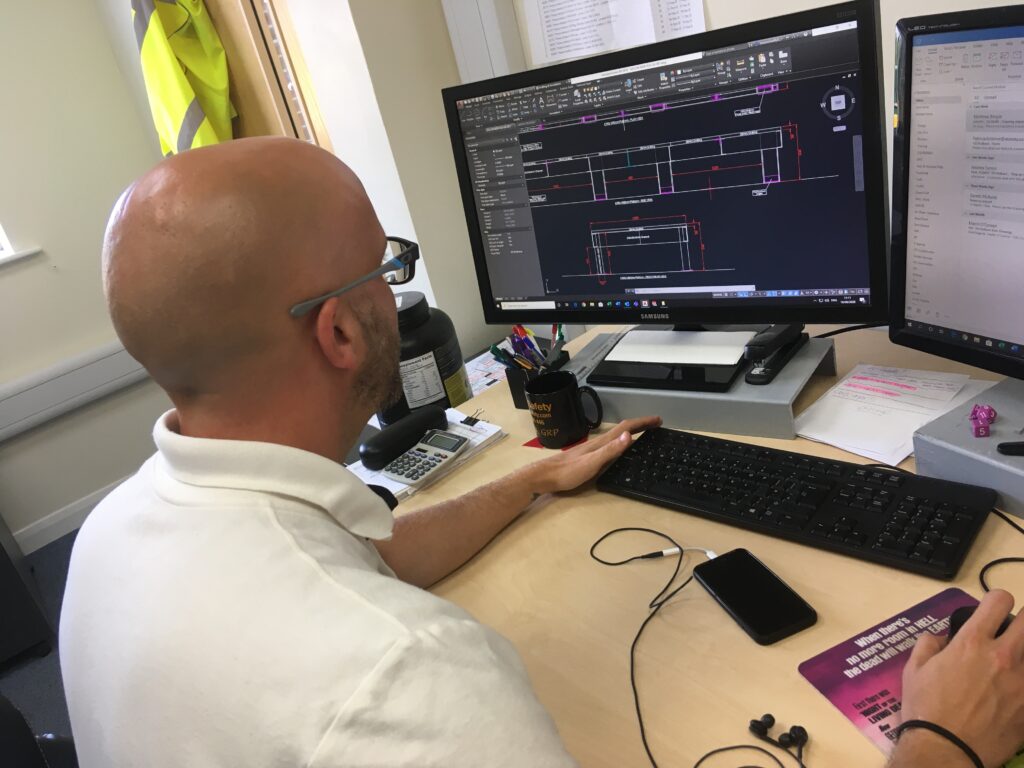 Other services we offer include; Build, Cutting, Install, Supply, Export Services and QuickQuotes.
Find out more
Call to discuss your GRP access requirements today
Mon-Fri 8:30am to 4:30pm