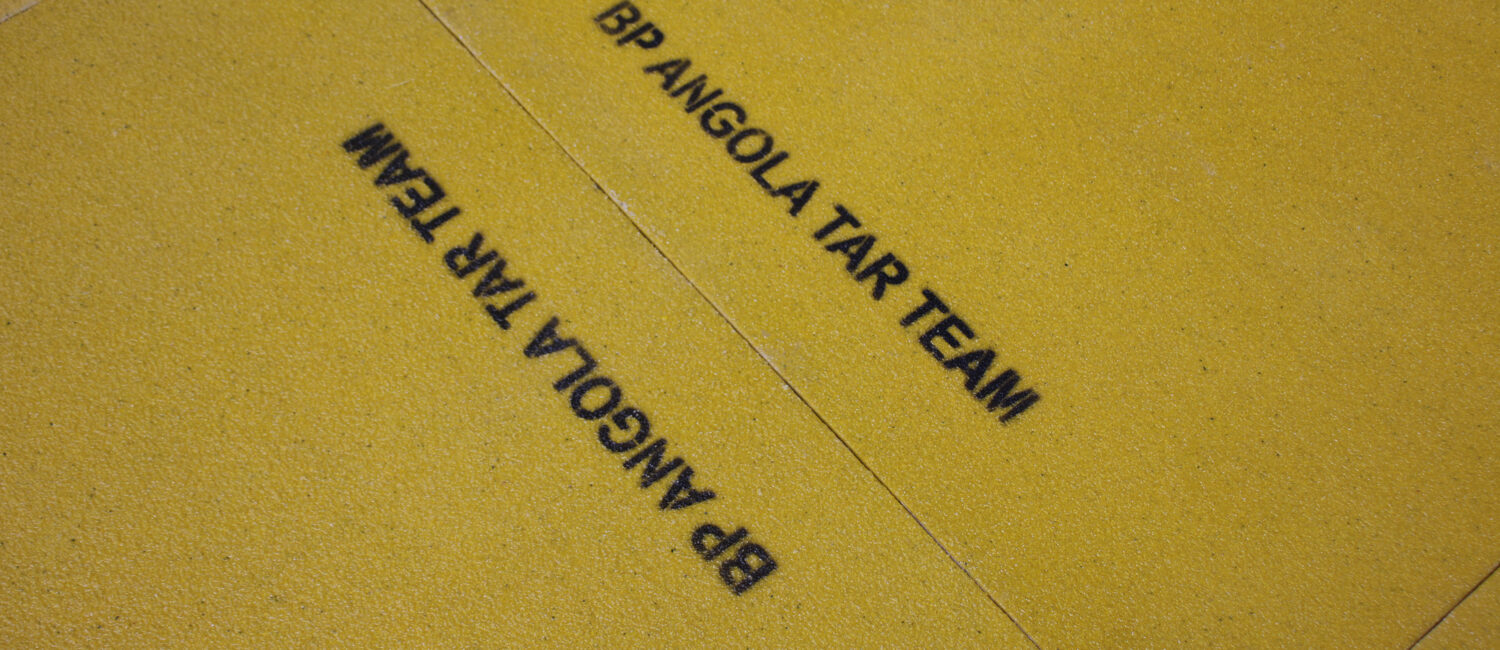 Offshore
This week DeckSafe will be delivering the first trial batch of bespoke solid top panels to an offshore platform in Angola. The culmination of more than two years of collaborative innovation with our client BP, the new panels are designed to take a unique high wheel loading while ensuring a safe anti-slip working environment in some of the harshest conditions.
The flooring on the rig is built from steel mesh but, to help manoeuvre the heavy maintenance equipment they use, a solid steel pathway was added to create a smooth surface for wheels and trollies. Because of the extreme conditions, these steel plates need replacing on a regular basis; a huge under-taking requiring four men, four weeks and some serious lifting equipment. That's a month of disruption to the normal functioning of the oil rig.
By replacing the steel panels with the specially reinforced GRP panels, the task will take two men just two days – which represents a staggering reduction in costs and, most importantly, ensures the platform maintains the highest safety standards at all times – not just 11 months of the year.
The panels are just one sixth of the weight of steel they are replacing but will stand up under the 10 to 15 tonnes of wheeled equipment that use the paths. Supplied in hi-vis yellow and pre-drilled for the fastest installation, the routes around the rig will be easier to see.  What's more, because GRP is immune to the effects of salt water and remains slip-resistant even in wet, humid or oily conditions – it will maintain its integrity for longer – the perfect choice for an offshore oil platform. It's also UV stable so won't be affected by the heat or bleached by the sun.
DeckSafe GRP solutions are already specified by BP architects globally and are often being used to replace steel grating on onshore facilities.