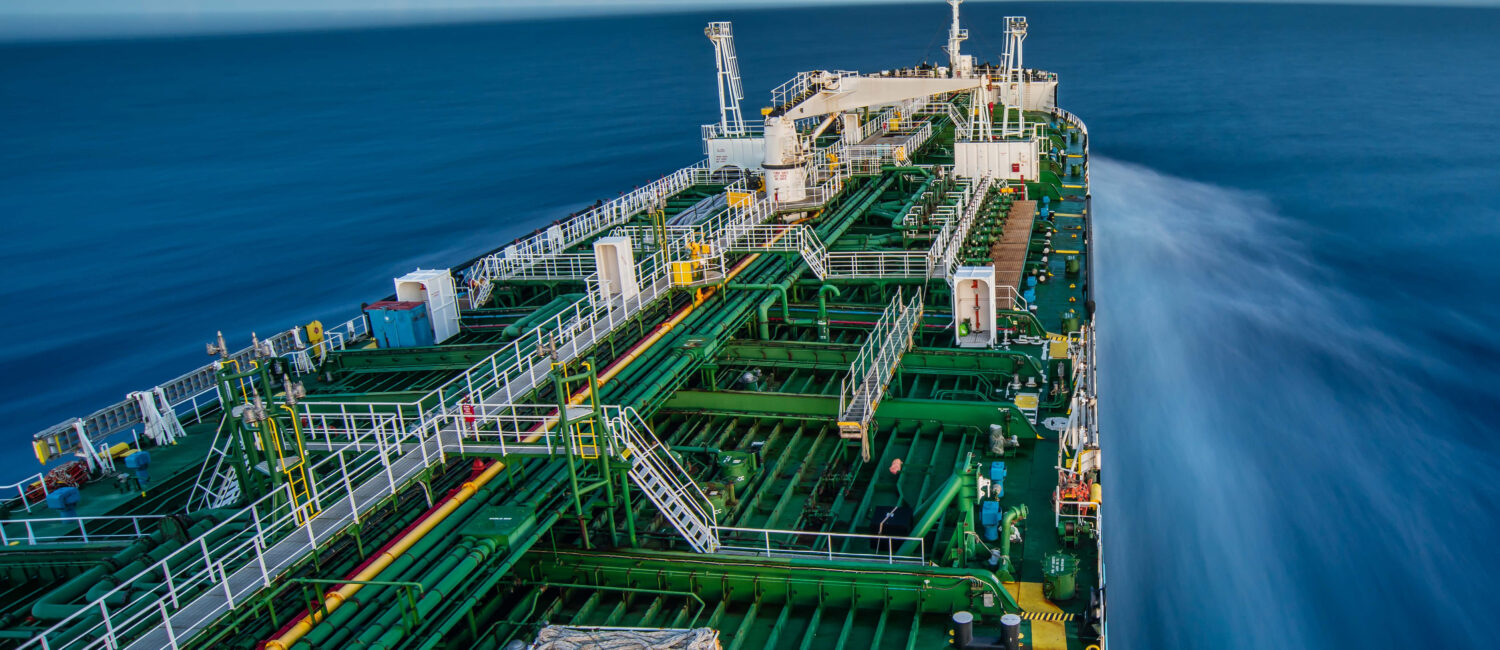 Offshore
Oil Tanker GRP Walkways
After working closely with our client Barr and Wray for 13 months, DeckSafe Solutions have successfully been awarded the turnkey contract to design a Raised GRP Walkway on board the deck of an oil tanker. The Oil Tanker is now in the dry docks currently being refitted in Scotland, the new layout of services will leave the deck heavily populated with no safe walking routes or maintenance accessibility.
DeckSafe's collaborated design provides the safe walking routes for crew members in the most hazardous weather environments. Considerably reducing injury from slips, trips and falls, the maintenance walkways will also ensure M&E services are not damaged by occupants clambering over pipes and conduits.
The substructure boasts a subframe and handrailing system that is both non-corrosive, non-conductive, fire resistant and anti-sparking which is ideal for international sea bearing vessels such as this. The meshed floor panels are also designed in GRP Open Mesh Anti-Slip Grating with DDA and Equality Act Compliant Nosing's, which hosts the highest anti-slip certification available in the BS and EN standards.
Due to the COVID global pandemic site visits and surveys were restricted. This meant all site surveys had to be conducted by the client for all contractors. Designs for the gantry were drawn up in 3D-models and placed on the ship's model to ensure no clashes.
Due to the time restraints of the project program, DeckSafe Solutions had to be able to install it quickly. Pre-fabrication at their premises in Brantham, Suffolk meant that onsite installation was only 6 days.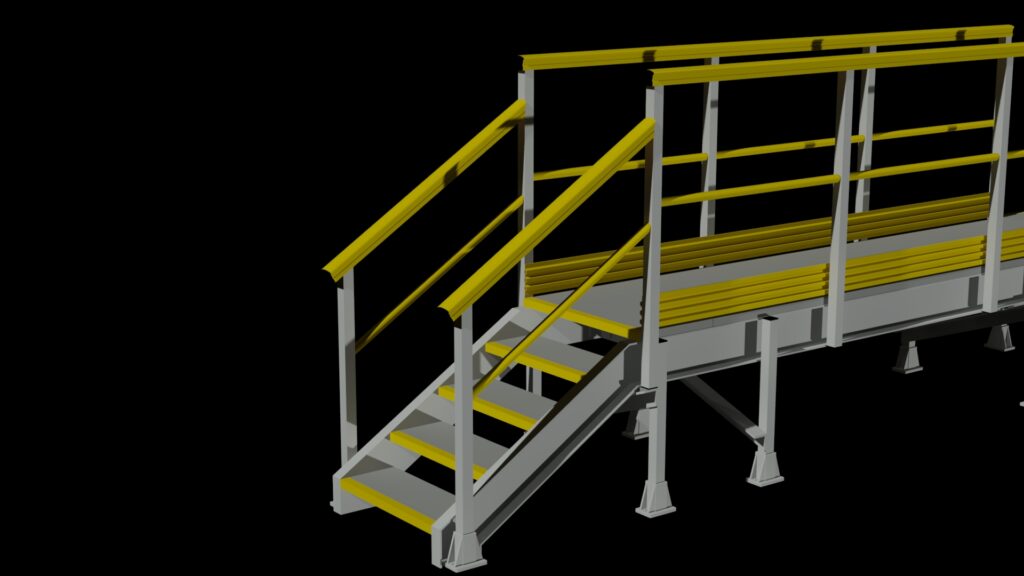 The total package includes a Raised Access Maintenance Walkway 25m in length with 2 GRP Entry Stairs, GRP Handrails both sides and GRP Access Point Ladders at various intervals. 2 maintenance platforms including ship ladders and handrailings and 1 large Step Over.
To find out how DeckSafe Solutions can help improve safety onboard your ships, call 01206 322 899.