GRP Handrail
Whether you need to keep people in, out, away or off, a permanent handrail will provide long-lasting safety and guidance. Mostly used for fall protection along roof-tops, stairs and platforms, DeckSafe's GRP Handrail Systems can also be used for crowd control, creating queuing systems and speed or width restrictions when approaching crossings, escalators and other hazards. Add Tactile flooring in public areas for the ultimate safety solution.
Fibreglass handrailing is warmer to the touch than steel versions, it's a fraction of the weight and has zero scrap value. The colour goes throughout the material so won't rub off on well-handled areas and it won't chip or fade, keeping maintenance to a minimum. Ideal for use indoors and out.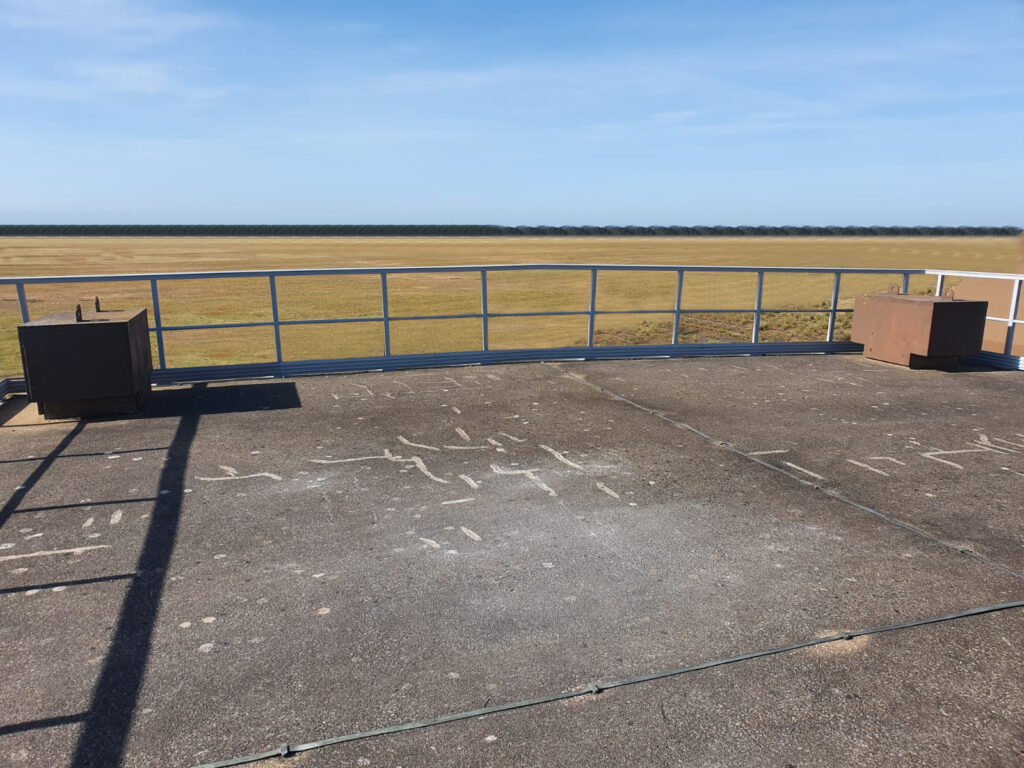 We can offer a choice of two GRP Handrail systems: SafeRail – with an ergonomic, continuous top rail and SafeClamp – a kee-clamp compatible system supplied in hi-vis yellow. When installed correctly they both comply with BS 7818 (1995): Specification for pedestrian restraint systems in metal NB: there is currently no safety standard for GRP handrails. Both types of handrails are made from pultruded GRP profiles and they are held together with stainless steel bolts.
SafeRail Handrail
Available in grey or yellow
Available in pre-fabricated sections
Smooth, ergonomic top rail
SafeClamp Handrail
Only available in yellow
Kee-clamp style system
We also offer some optional extras to add onto your GRP Handrail systems. These are Self-closing Safety Gates, ScreenGuard Infill Panels and integral LED lighting
To find out how DeckSafe's Handrail can improve safety at your site get in touch today.
We also offer a variety of other solutions in the Aviation industry. These are; Access Solutions, Roof Top Access, Staircases, Step Overs, Walkways & Gantries.
Find out more
Call now to discuss your handrail requirements
Mon-Fri 8:30am to 4:30pm