GRP Anti-Slip Marina Decking
Providing an anti-slip waterside walkway is essential for reducing unnecessary slips while accessing boats of all sizes. In poor weather, GRP pontoon decking can be of huge benefit, as well as when the vessel is moving and the ground is wet. At DeckSafe, we can rebuild or rejuvenate your pontoons and jetties by replacing rotten or corroded structural beams with GRP Profiles, improving surfaces with GRP Mini Mesh Grating and adding GRP Handrails.
The Marine Decking usually used on pontoons is our QuartzGrip Mini Mesh Grating which is available in a range of colours to suit any environment. It's used in both leisure marinas and in working docks to provide secure footing whatever the weather. The open mesh prevents water from pooling on the surface while the embedded grit surface offers unrivalled slip-resistance with a PVT of 95 (dry).
GRP is impervious to both fresh and saltwater, so the decking won't rot or corrode; it also resists algae. As a result, we can ensure your GRP pontoon decking remains smart and slip-free for decades.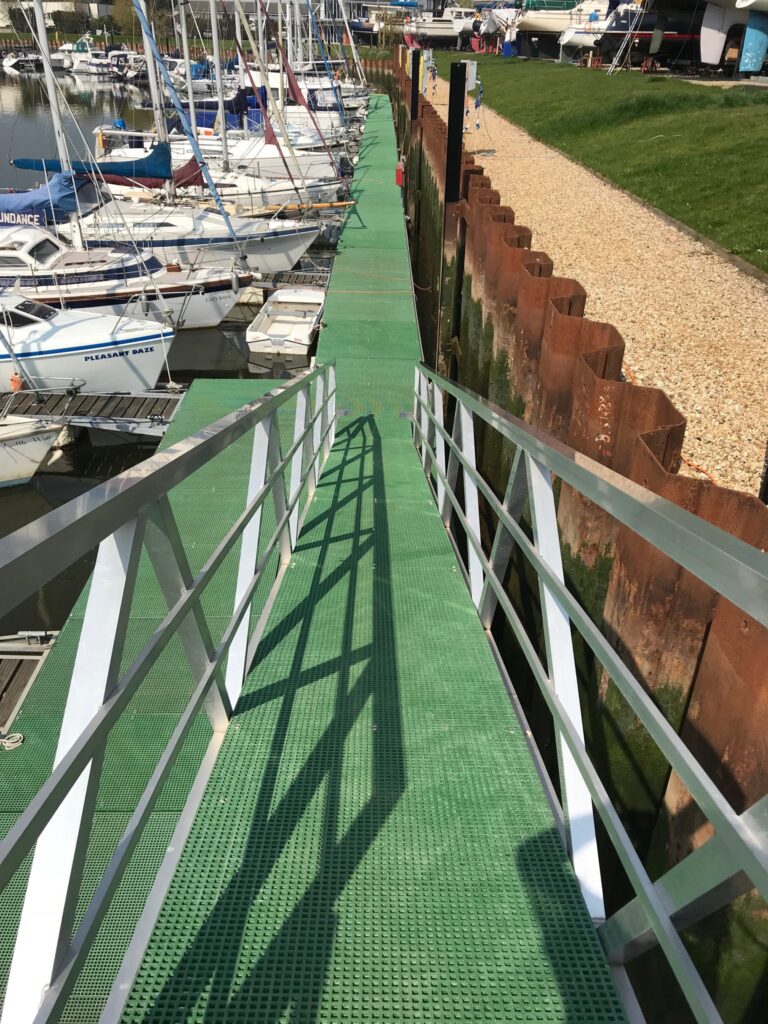 Pontoon Decking Alternatives
For a less industrial look, our WPC decking boards look and feel like real wood but are more slip-resistant and last much longer.
We offer a range of other solutions in the marine and harbour industry, including, Mobile Access Platforms, Walkways, Access Ramps, Access Ladders, Composite Decking and Handrail.
Find out more
Get in touch to discuss your requirements
Mon-Fri 8:30am to 4:30pm