GRP Access Ramps
GRP Access Ramps make life a whole lot easier for anyone on wheels – from child buggies, wheelchairs and mobility scooters to wheeled luggage, tool boxes, trollies, trailers or even road vehicles.
Adding a ramp to improve access into and around ports, marinas and waterside exhibits can be done with mobile or permanent solutions. Whether it's building an access ramp from scratch or improving an existing one with anti slip flooring or handrails, DeckSafe has a solution that fits. Whatever the application, we guarantee that the GRP element will be long-lasting and low-maintenance.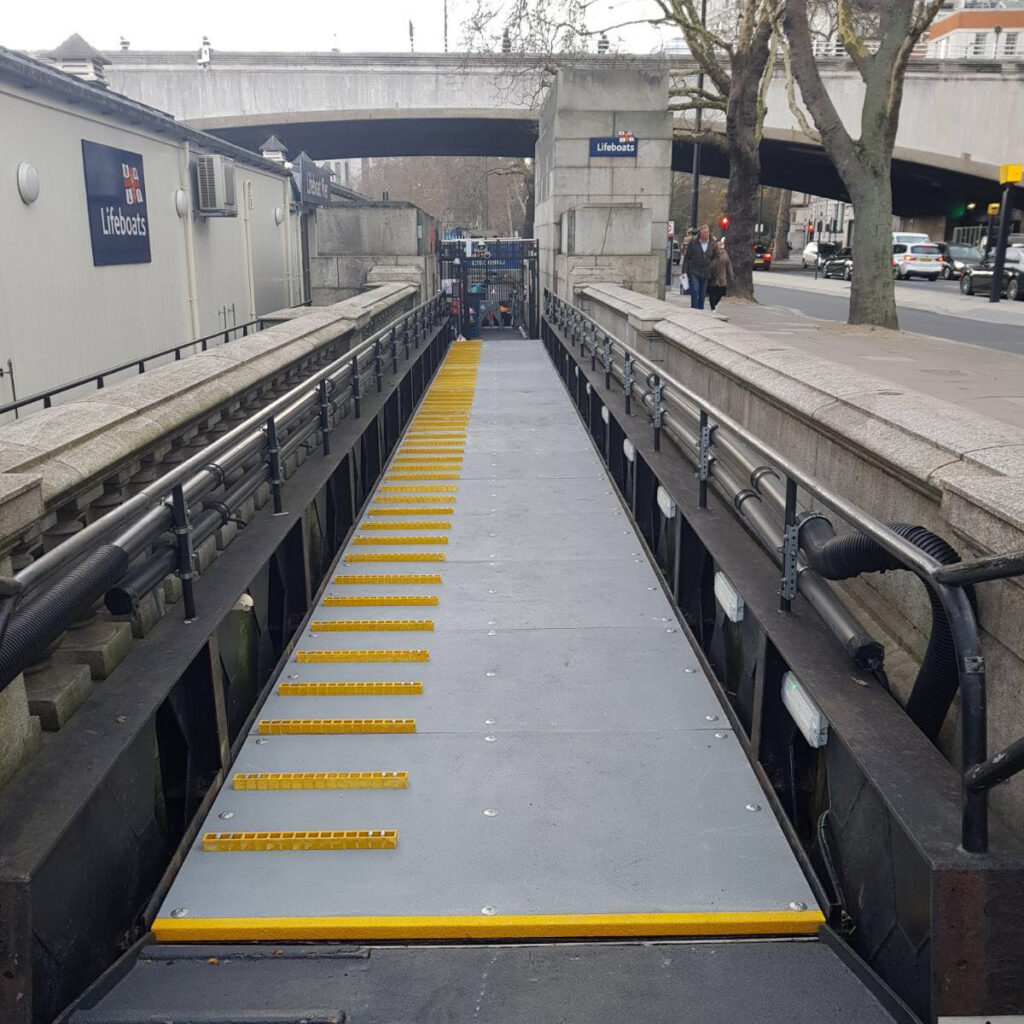 You can choose from different options to create the surface that best suits the needs of your location. We have Standard Mesh – choose from a thickness of 25mm, 38mm or 50mm. Mini Mesh Grating – choose from a thickness of 14mm, 22mm, 30mm or 38mm. Furthermore, our Solid-Top or Anti-Slip Flat Plate will create you an ideal smooth surface that makes it easier for objects and vehicles with smaller wheels such as push chairs and suitcases. Add Ramp Edging to ensure a smoother transition between surfaces, this will improve the accessibility for wheelchair users and parents with child pushchairs and helps you adhere to the Equalities Act 2010 guidelines.
Find out more
Contact one of our team members here
Mon-Fri 8:30am to 4:30pm