Offshore GRP Steps, GRP Access Stairs & GRP Ladders
When it comes to climbing up (or down), DeckSafe offers a range of options to suit the available space, all of which are designed with crew safety as a priority. Single steps, multi-storey staircases, ship's ladders and cat ladders can all be constructed out of long-lasting, anti-slip GRP to provide safe access whatever the weather.
Our steps are made from GRP Structural Profiles and are combined with QuartzGrip® open mesh GRP grating, GRP handrails and GRP safety hoops. They are water and chemical resistant, and will never rust or rot and are lighter than steel or timber equivalents. Our steps are also a good solution if you are wanting steps that do not produce much noise. Ideal for offshore environments, glass reinforced plastic can be produced using Isophthalic, Vinyl Ester or Phenolic resins, ensuring our solutions meet the safety standards you require.
All our steps will be designed to meet your specific requirements whilst ensuring all health and safety guidlines are adhered to. All steps will then be built at out Suffolk workshop before being shipped to your site for a quick and easy installation – by us or your own teams
To find out more, get in touch today. Or complete one of our QuickQuote options.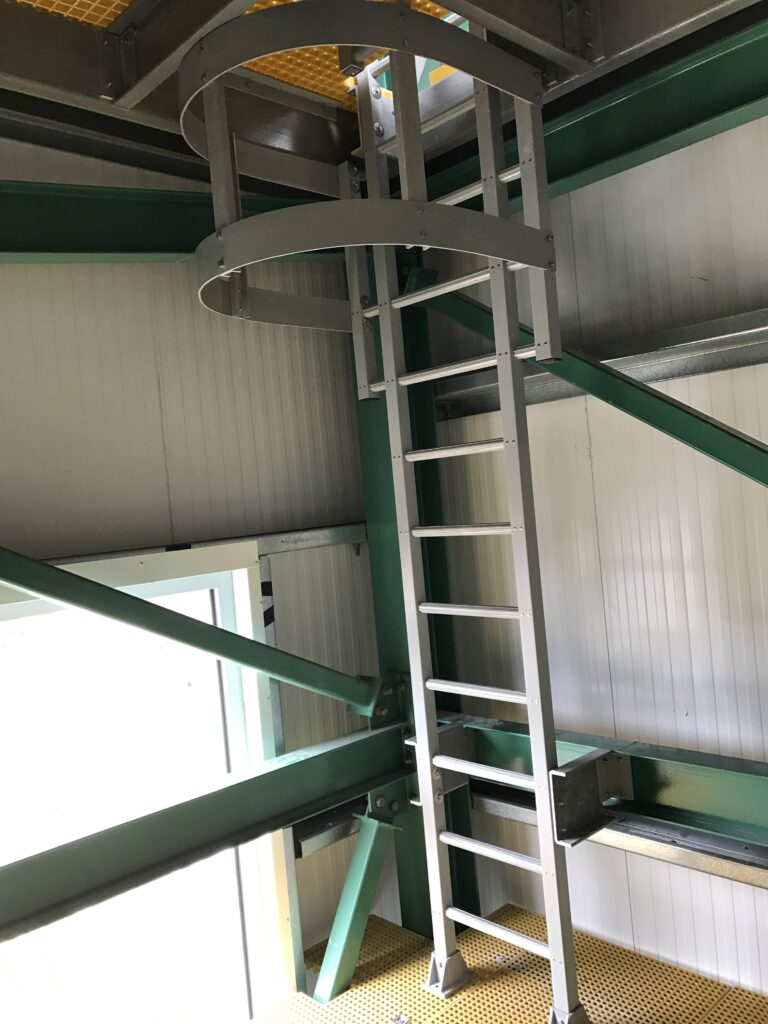 We offer a variety of other access solutions in the offshore industry, including, Bespoke Surfaces, Helipads, Phenolic Grating, Maintenance Walkways and Offshore Wind Farms.
Find out more
Contact a member of our team here
Mon-Fri 8:30am to 4:30pm