Bespoke Offshore GRP Flooring
In isolated offshore locations, reducing the risk of trips and falls by using the right surface is critical. In addition to sourcing specialist phenolic grating, Vinyl Ester grating and solid top panels, we are also happy to work closely with our clients to create highly bespoke surfaces and GRP flooring to suit each specific requirement.
That could include special colours, thicknesses, mesh designs, panel shapes or sizes of bespoke surfaces. It could be pre-cutting, pre-drilling or applying branding, directional arrows or warning text. Whatever the situation, we are confident our bespoke GRP surfaces can suit the requirements of any offshore location. To discuss your requirements get in touch today.
GRP is ideal for use in offshore locations as it is very low maintenance, it does not rust or rot and the colour does not fade so it will stay vibrant in which ever colour you choose for many years to come. Furthermore, glass reinforced plastic products are waterproof and impermeable meaning that the water will not affect or damage it, no matter whether the water is freshwater or saltwater. Since GRP is UV stable, the sun will not affect the quality of your Bespoke GRP Surface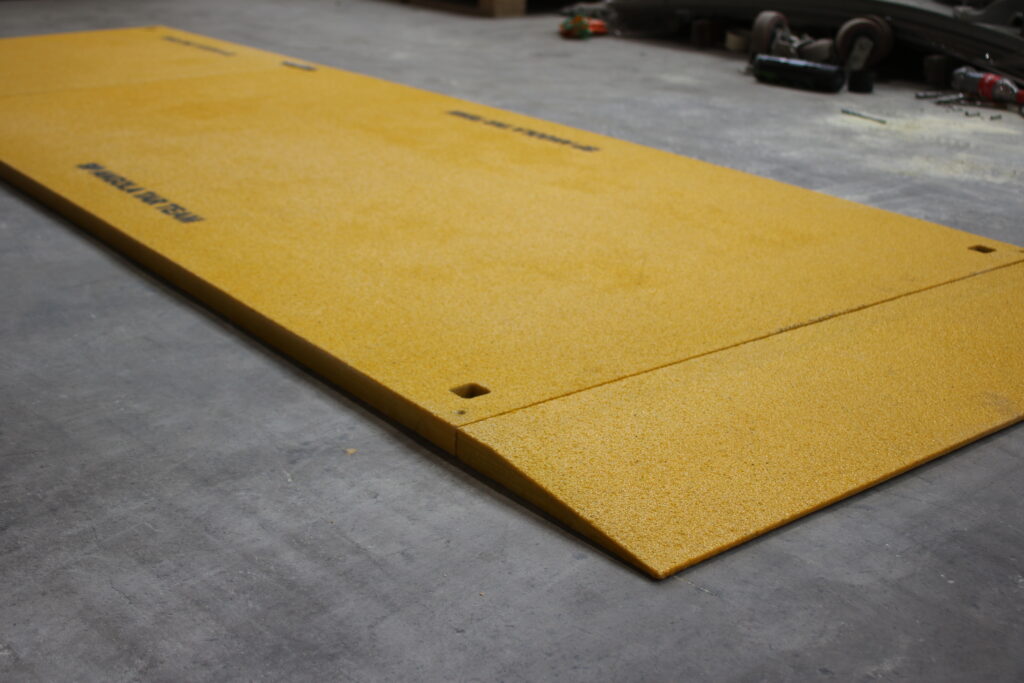 We also offer a range of other solutions in the offshore industry, including, Steps, Helipads, Phenolic Grating, Maintenance Walkways, and Offshore Wind Farms.
To see our Bespoke Surfaces in use, see our case study for Offshore Solutions.
Bespoke GRP Surfaces case studies
Safe at Sea
When an engineering company needed an urgent supply of GRP Solid Top panels, we got the usual lead time down from 12 weeks to...
Safe at Sea
Offshore Solutions
This week DeckSafe be delivering the first trial batch of bespoke solid top panels to an offshore platform in Angola.
Offshore Solutions
Find out more
Contact a member of our team here
Mon-Fri 8:30am to 4:30pm