GRP Helipads
Here at DeckSafe, we can build and install GRP helipads. We can cut our Anti-Slip Flat Plate into intricate shapes which then enables us to build symbols into a surface. Creating the bold H, which indicates a helicopter landing pad either on an offshore platform or a ship's deck is a fairly simple process. To make it even better, using glass reinforced plastic means it will remain non-slip through all weather conditions. It is also UV stable which means it will not fade over time. The materials that are used are coloured throughout. This means that the design will not wear off which will ensure that the helicopters are landing safely for years after.
Our CAD team can design the landing site and adapt it to fit the needs of your location, and then you can get it installed by one of our installation teams who will be able to ensure that it is fitted correctly and safely.
We can produce Flat Plate in any RAL colour so you can pick a colour that will best match your branding and suit your environment.
Our GRP helipads are an ideal, long-lasting and low maintenance solution. Get in contact with one of our team today to discuss your needs.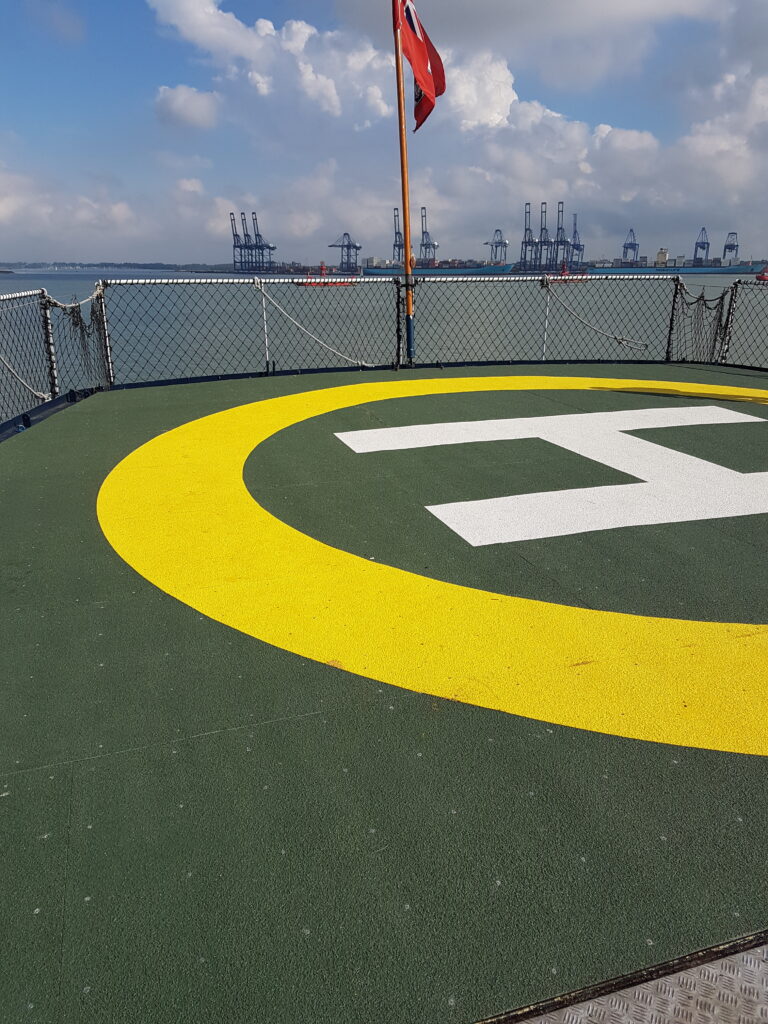 We also offer a variety of other offshore industry solutions, including, Bespoke Surfaces, Steps, Phenolic Grating, Maintenance Walkways, Offshore Wind Farms.
Find out more
Upgrade your helipad with a long-lasting GRP surface
Mon-Fri 8:30am to 4:30pm