Phenolic GRP Grating
Grating made from Phenolic glass reinforced plastic is the latest and strongest version of GRP to date and is now routinely used in the most hostile of offshore working environments. It has the maximum fire resistance and emits little smoke or toxic fumes when burning. This is critical in enclosed spaces. Its reinforced structure can take exceptional loads – useful where large, uninterrupted spans need to be bridged.
As an offshore solution, phenolic GRP grating has the added benefit of being immune to the effects that saltwater has on many materials. GRP is also much lighter than steel equivalents, making it easier, quicker and therefore cheaper to install.
As a specialist solution, most of our grating is produced to order so is often made in bespoke colours and sizes – whether as open mesh or with solid top. To discuss your GRP requirements, get in touch today.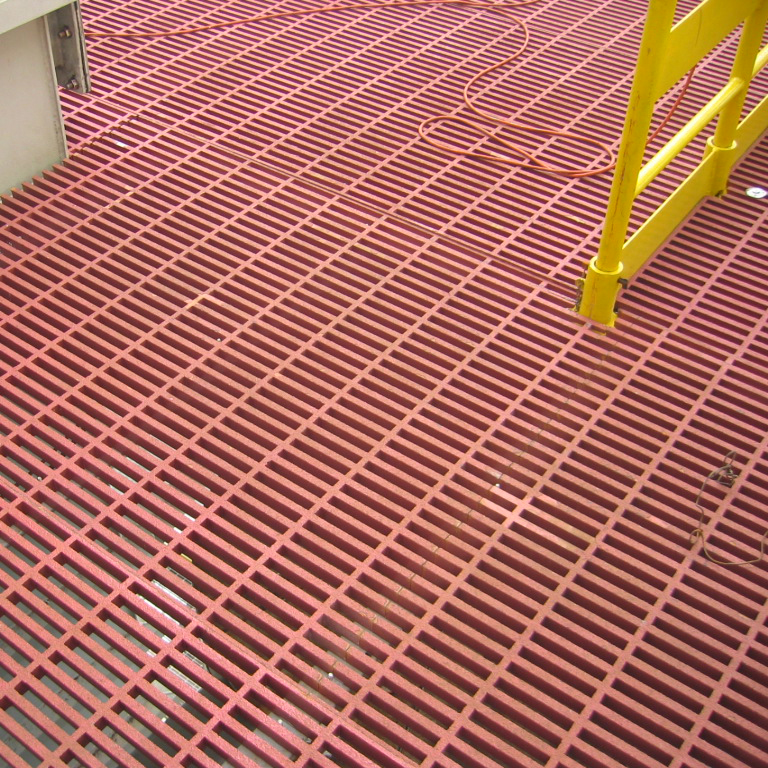 We also offer a range of other access solutions for the offshore industry, including, Bespoke Surfaces, Steps, Helipads, Maintenance Walkways and Offshore Wind Farms.
Phenolic Grating case studies
Safe at Sea
When an engineering company needed an urgent supply of GRP Solid Top panels, we got the usual lead time down from 12 weeks to...
Safe at Sea
Find out more
Talk to our team about Phenolic GRP today
Mon-Fri 8:30am to 4:30pm