GRP Bund Floors
Bunds are essential to contain spills or leaks from containment tanks but can pose an access challenge for maintenance engineers and will collect debris – especially if outside. Adding a GRP Bund Floor that is level with the surrounding walls creates a trip and slip-free working platform; Access Stairs and Handrails make it even safer.
A chemical bund is usually used when storing hazardous liquids or chemicals, they are also there to protect the surrounding area and people from contamination. A bund is a large tray in which your containers of chemicals sit so that if they leak the chemicals are captured and kept in the bud. Our bund floors give workers and people safe access so that they can undertake operational and maintenance activities.
DeckSafe's Bund Floors are fabricated using QuartzGrip® Anti-slip Mesh Grating, that sits on a 'free-standing' framework made using Universal GRP Structural Profiles. Nothing is drilled into the bund walls potentially compromising their integrity. GRP is waterproof and chemical-resistant so it won't be damaged in the event of a spill. Every bespoke floor is made to the exact shape and size of your bund and our expert installation teams ensure a seamless finish.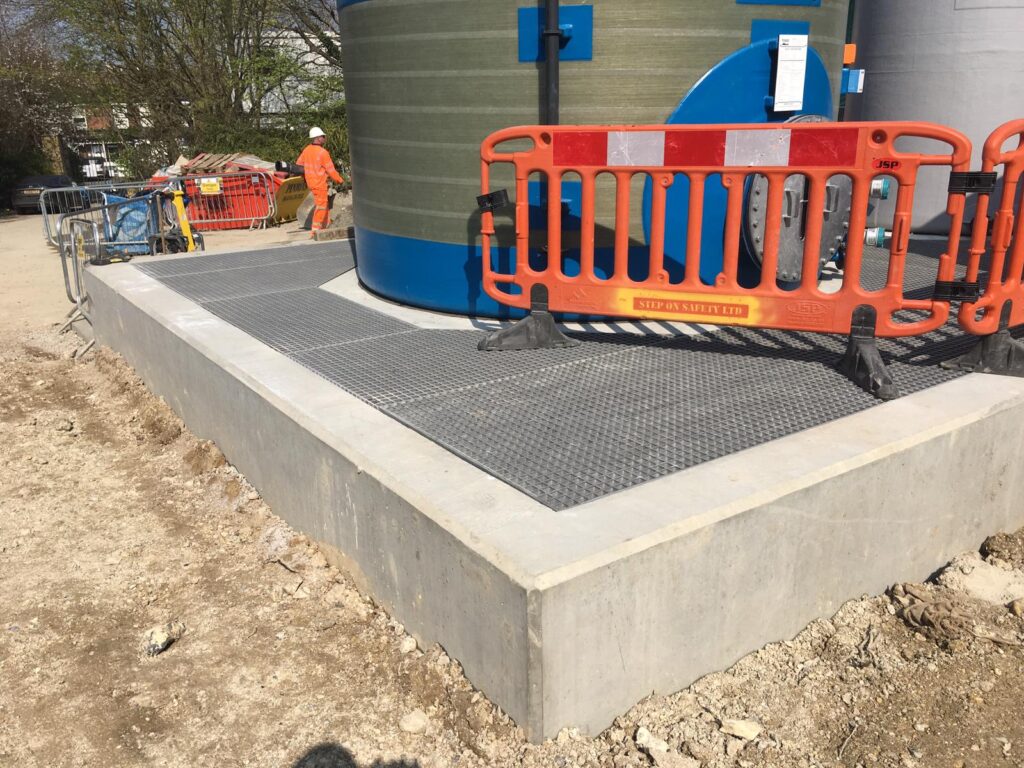 We also offer a range of other access solutions for the utilities industry, including, Maintenance Platforms, Step Overs, Machine Guards, Mobile Access Platforms, Sump Covers, Access Stairs and Access Ramps.
Find out more
Contact a member of our team here
Mon-Fri 8:30am to 4:30pm